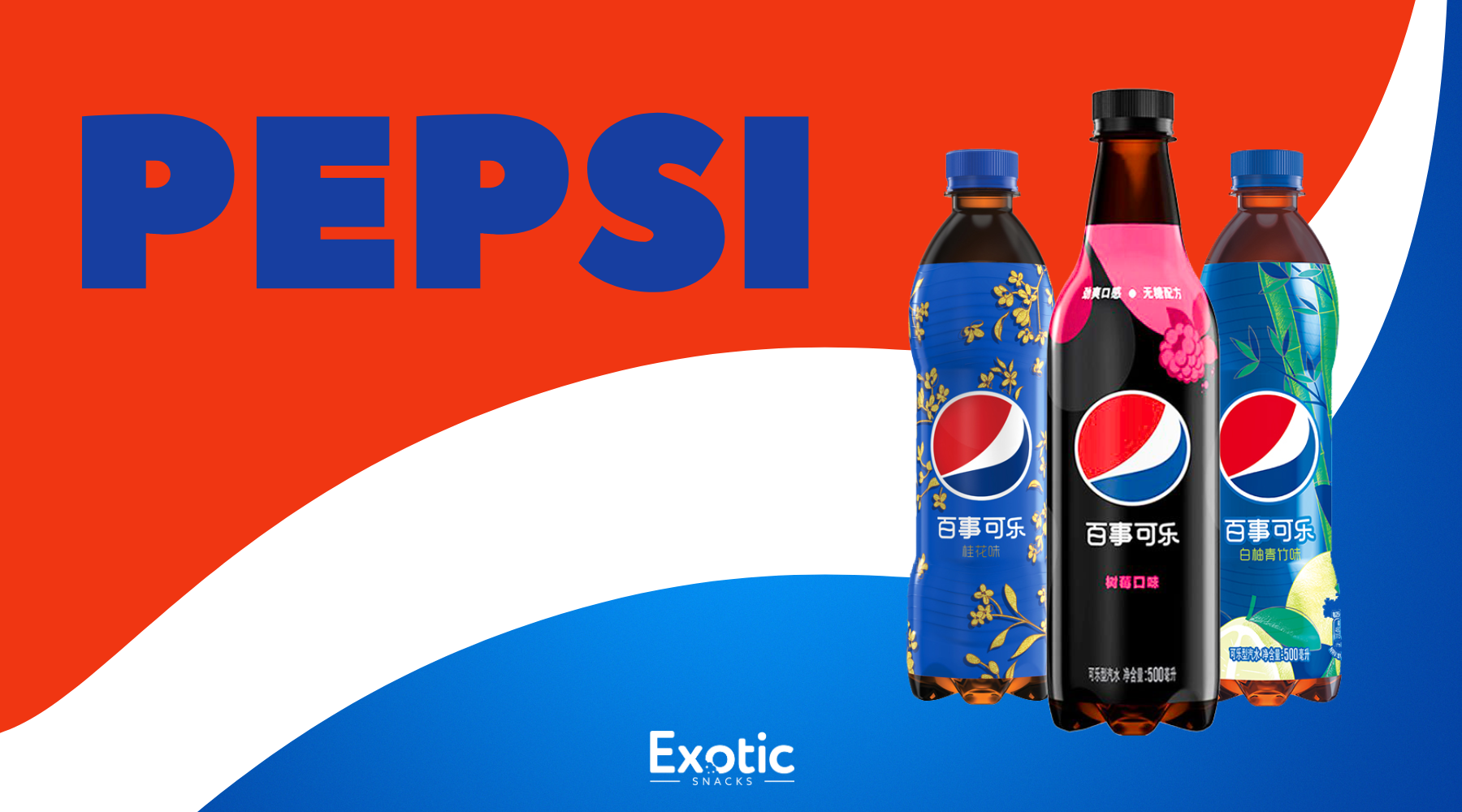 Exploring the Unique Pepsi Flavors of China
Are you a snack and beverage enthusiast who's always on the lookout for something new and exciting? If so, you're in for a treat! Today, we're diving into the world of Chinese Pepsi flavors and exploring three delicious and unique sodas that you won't find anywhere else.
Pepsi Raspberry Soda Flavor: This flavor is perfect for those who love the sweet and tart taste of raspberries. The soda is bursting with fruity flavor and has a refreshing, crisp finish. It's a great choice for a hot summer day or anytime you need a sweet pick-me-up.
Pepsi Sweet Osmanthus Soda Flavor: Osmanthus is a flower that's commonly used in Chinese cuisine and has a delicate, sweet aroma. This soda captures that essence perfectly, with a subtle floral flavor that's both refreshing and unique. It's a great choice for those who want something different from the usual cola flavor.
Pepsi Bamboo Yuzu Soda Flavor: Yuzu is a citrus fruit that's popular in Japan and other parts of Asia. It has a unique, tangy flavor that's hard to describe but delicious to taste. This soda combines yuzu with bamboo extract to create a refreshing and slightly earthy flavor that's perfect for those who like their drinks on the more natural side.
All three of these flavors are exclusive to China and offer a taste of something new and exciting. If you're a fan of Pepsi and want to try something different, these flavors are definitely worth seeking out.