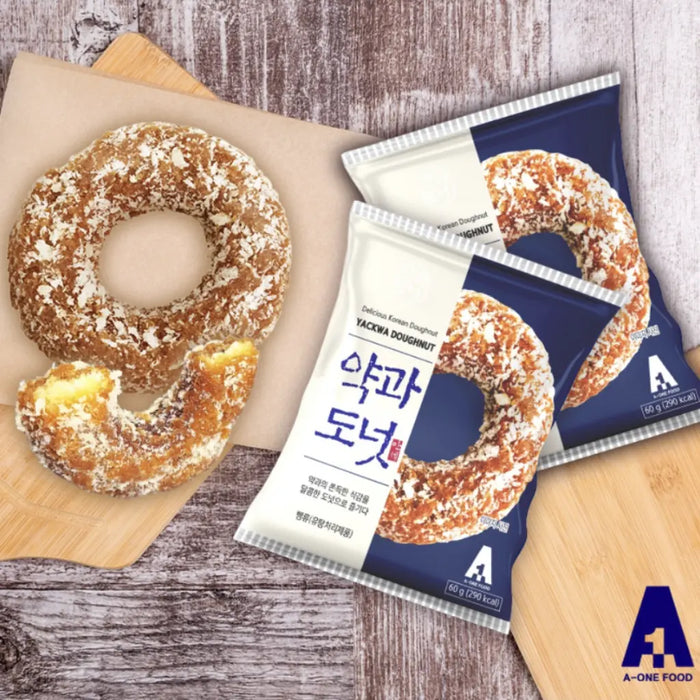 Delicious Korean Doughnuts - 60g
Save

0

%
Save %
Original price
$4.99
-
Original price
$4.99
Delicious Korean Doughnuts - 60g
Get ready to tantalize your taste buds with the mouthwatering Korean-style Yackwa Doughnut! These delightful treats are a staple in Korean convenience stores and are loved by many as the ultimate morning breakfast or quick sweet snack fix.
Experience the best of both worlds with two fantastic flavors to choose from. First up is the original Yackwa Doughnut, a classic doughnut with a heavenly sugar glaze that will have you coming back for more. And for all you chocolate enthusiasts out there, brace yourselves for the chocolate doughnut that promises to take your taste buds on a thrilling cocoa adventure!

But wait, there's more! These Yackwa Doughnuts boast a moist and tender texture that's simply irresistible. And here's a secret tip for ultimate enjoyment: pop your doughnut in the microwave for a quick warm-up of around 5-10 seconds (adjust according to your microwave's wattage), and get ready to experience pure doughnut heaven!

So whether you're kickstarting your day with a breakfast delight or satisfying those sweet cravings on the go, the Yackwa Doughnut is here to make every moment a delightful and scrumptious affair. Treat yourself to this Korean sensation and let the flavors transport you to a world of pure joy and indulgence! Get your hands on these delectable goodies and embark on a doughnut adventure like no other. It's time to take snacking to a whole new level of fun!

Product of KOREA | Ships from California, USA