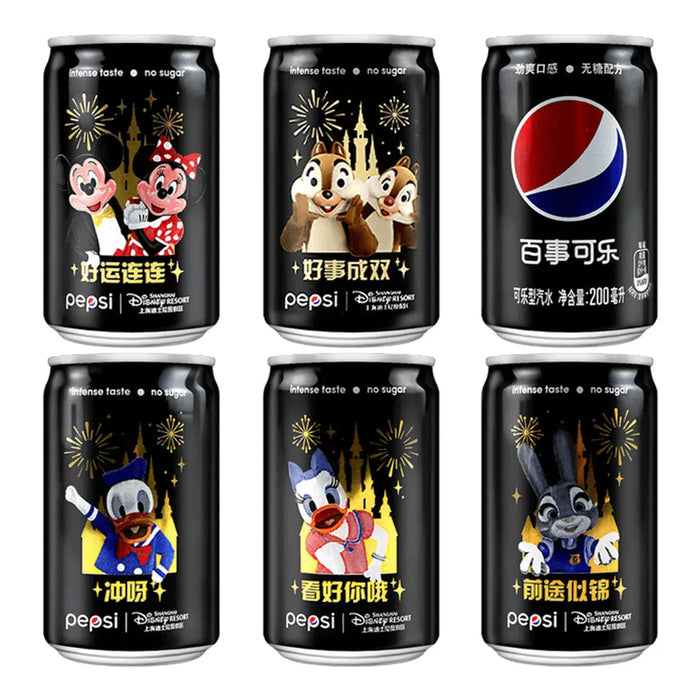 Disney x Pepsi Limited Edition Collaboration - 200ml
Sold out
Original price
$2.75
-
Original price
$2.75
Disney x Pepsi Limited Edition Collaboration - 200ml
RANDOMLY CHOSEN, you may leave us a note, if you have any specific requests but no guarantee.
This is for one 200ml can.
Introducing the Disney x Pepsi Limited Edition Collaboration: A Magical Fusion of Taste, Fun, and Sugar-Free Delight! We are thrilled to announce the exciting partnership with Shanghai Disney, bringing you a unique and limited edition collection that combines the refreshing taste of Pepsi with the enchanting world of Disney. Experience the same delightful Pepsi flavor you love, now in a sugar-free formula, allowing you to indulge guilt-free while savoring the crisp, refreshing bubbles that perfectly complement your favorite Disney moments. Each can feature beloved Disney characters and captivating artwork, making it a collector's item that immerses you in the magic of Disney. Don't miss out on this extraordinary opportunity to experience the magic of Disney and the sugar-free refreshment of Pepsi. Embrace the enchantment, ignite your taste buds, and join us in celebrating the Disney x Pepsi Limited Edition Collaboration in a sugar-free option!
Product of CHINA | Ships from California, USA