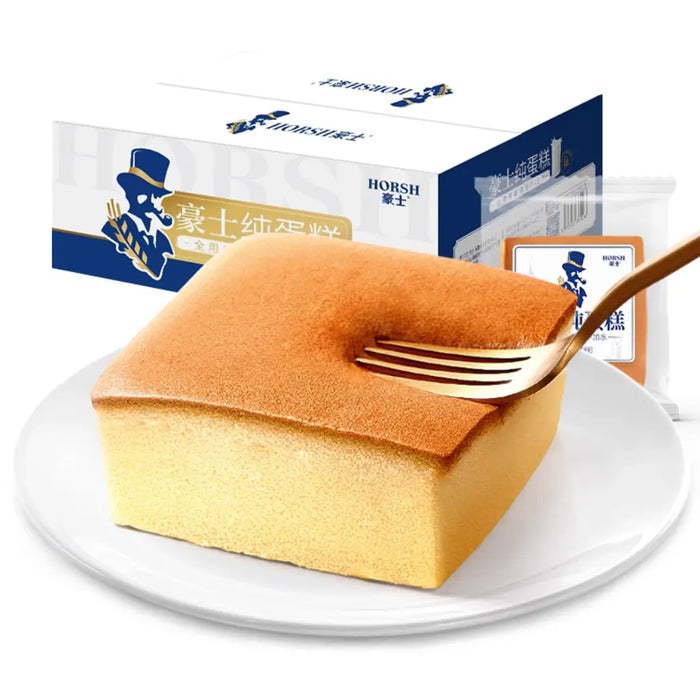 Horsh Pure Egg Sponge Cake
Sold out
Original price
$0.99
-
Original price
$25.99
Horsh Pure Egg Sponge Cake
Horsh, also known as Haoshi in China, is a renowned pastry company celebrated for its unwavering commitment to quality. Their dedication to using premium ingredients ensures that every bite, including their beloved Pure Egg Sponge Cake, is a testament to their uncompromising standards. Horsh has become synonymous with exquisite taste and craftsmanship, making it a trusted source of premium pastries known for delivering top-notch quality and flavor.
Sold Individually (55g each) & Full Case: Contains 2kg (5.5 lbs) of pastry.

Product image used for reference, the pastry itself will be packaged individually in its air seal packaging. 
PLEASE READ: The product is not marked with an expiration date. Instead is marked with a production date. YY/MM/DD format. Shelf life 4 months. 
Product of CHINA | Ships from California, USA