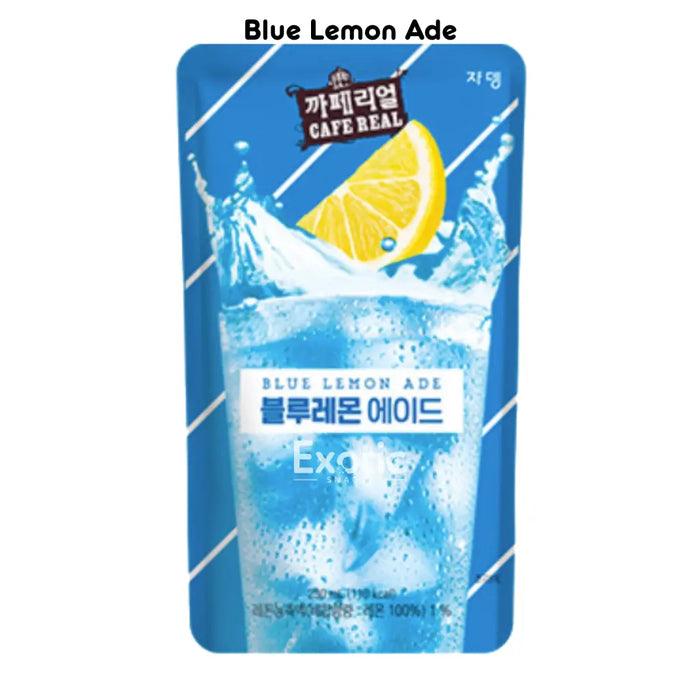 Jardin Korean Pouch Drinks Cafe Real Edition - 230ml
Sold out
Original price
$5.99
-
Original price
$5.99
Jardin Korean Pouch Drinks Cafe Real Edition - 230ml
Experience the convenience and refreshing taste of Korean convenience store pouch drinks. Simply pour over ice and indulge in a delightful beverage that will transport you to the streets of Korea.
Blue Lemonade: Refresh your senses with the zesty burst of tangy lemons infused with a captivating blue hue, creating a truly unique and thirst-quenching beverage.
Peach Iced Tea: Dive into the delightful combination of sweet peaches and crisp tea, perfectly blended to create a refreshing and invigorating iced tea experience.
Shine Muscat Ade: Experience the luscious and aromatic essence of the popular Shine Muscat grapes in a sparkling ade, offering a delightful balance of sweetness and effervescence.
Strawberry Ade: Delight in the vibrant and juicy flavor of ripe strawberries, expertly crafted into a refreshing ade that will transport your taste buds to a summer strawberry field.
Grape Ade: Enjoy the irresistible taste of succulent grapes in a sparkling ade, capturing the essence of vine-ripened grapes for a delightful and fizzy beverage that will leave you wanting more.
Explore more Jardin Korean Pouch Drinks (Click Here)
Product of KOREAN | Ships from California, USA