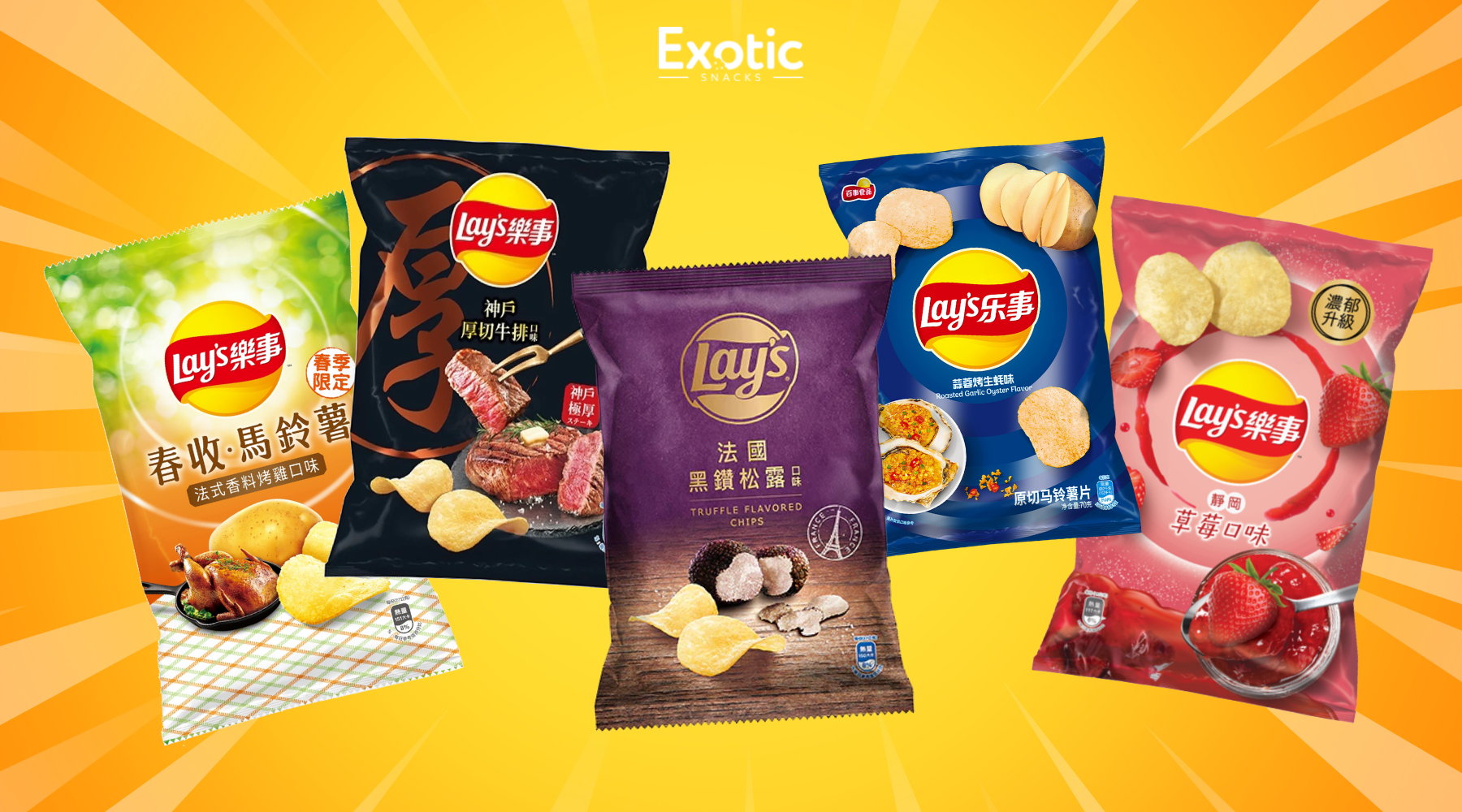 Taste the World with Lay's: A Guide to the Most Exotic Chips from Asia
Lay's Premium Truffle potato chips are a unique and luxurious snack that was created by Lay's Taiwan. The inspiration for this flavor came from France, where truffles are known for their rich and earthy flavor. Lay's Taiwan was able to capture the aromatic essence of truffles and infuse it into their potato chips, creating a truly gourmet snack experience. In fact, we think these are some of the best truffle flavored potato chips out there.
The Lay's Kobe Beef flavor, also from Taiwan, is another interesting and delicious option. The packaging of these chips features a mouthwatering image of a thick cut of steak, and the flavor definitely lives up to the image. These chips taste like you're eating a real steak, making them a great choice for meat lovers.
Lay's Roasted Garlic Oyster chips may sound like an odd combination, but somehow Lay's has managed to blend the flavors of garlic and oyster into a tasty potato chip. This flavor was inspired by street food in Taipei night markets, and it's sure to be a hit with those who love bold and unique flavors.
Lay's Strawberry Puree chips are another unusual but highly popular flavor. Fruit flavored potato chips are rare, which makes these chips all the more intriguing. Lay's has managed to create a potato chip that tastes like a strawberry, complete with the unique aroma and flavor of the fruit. These chips are sure to be a hit with those who love trying new and unusual flavors.
In addition to these unique flavors, Lay's also offers a variety of other interesting options throughout Asia, such as Lay's Roasted Chicken Wing, Lay's Cucumber, Lay's Lamb Skewers, Lay's Tomato Chicken, and Lay's Italian Red Meat. Each of these flavors is inspired by local tastes and traditions, making them a great way to try something new and exciting.